Artificial intelligence in radiology involves the training of deep learning neural networks on image data to enhance image quality or perform diagnostic tasks. A characteristic of trained AI networks is that, in many instances, the exact mechanism leading to software output is not evident, hence the need to monitor and optimize AI performance in clinical imaging.
AI VALIDATION
Phantoms designed to validate AI software output.
We supply phantoms with anatomical detail and pathologies to validate and monitor AI software for clinical imaging.
AI quality control can accelerate and improve the deployment of reliable AI for better workflow efficiency and patient care.
End-to-end verification of AI software along with the entire imaging chain

Reproducibility and diagnostic performance under varying imaging conditions

Benchmarking of network architectures and software solutions
Phantom
ground truth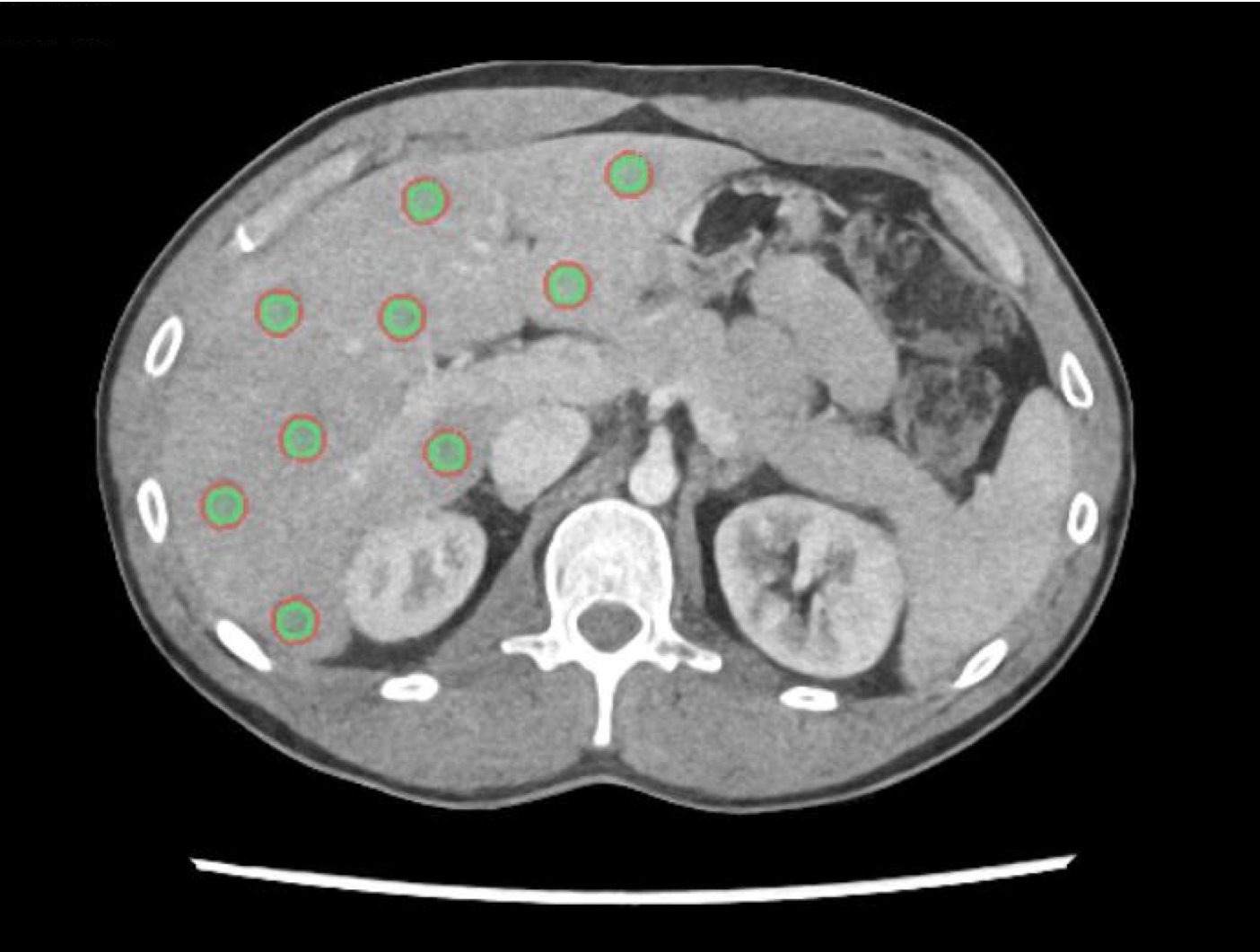 AI output with
imaging technology 1
AI detects 9 of 9 lesions
AI output with
imaging technology 2
AI detects 4 of 9 lesions
Validation example of AI software for hepatic lesion detection and segmentation.
LEARN MORE
CONTACT US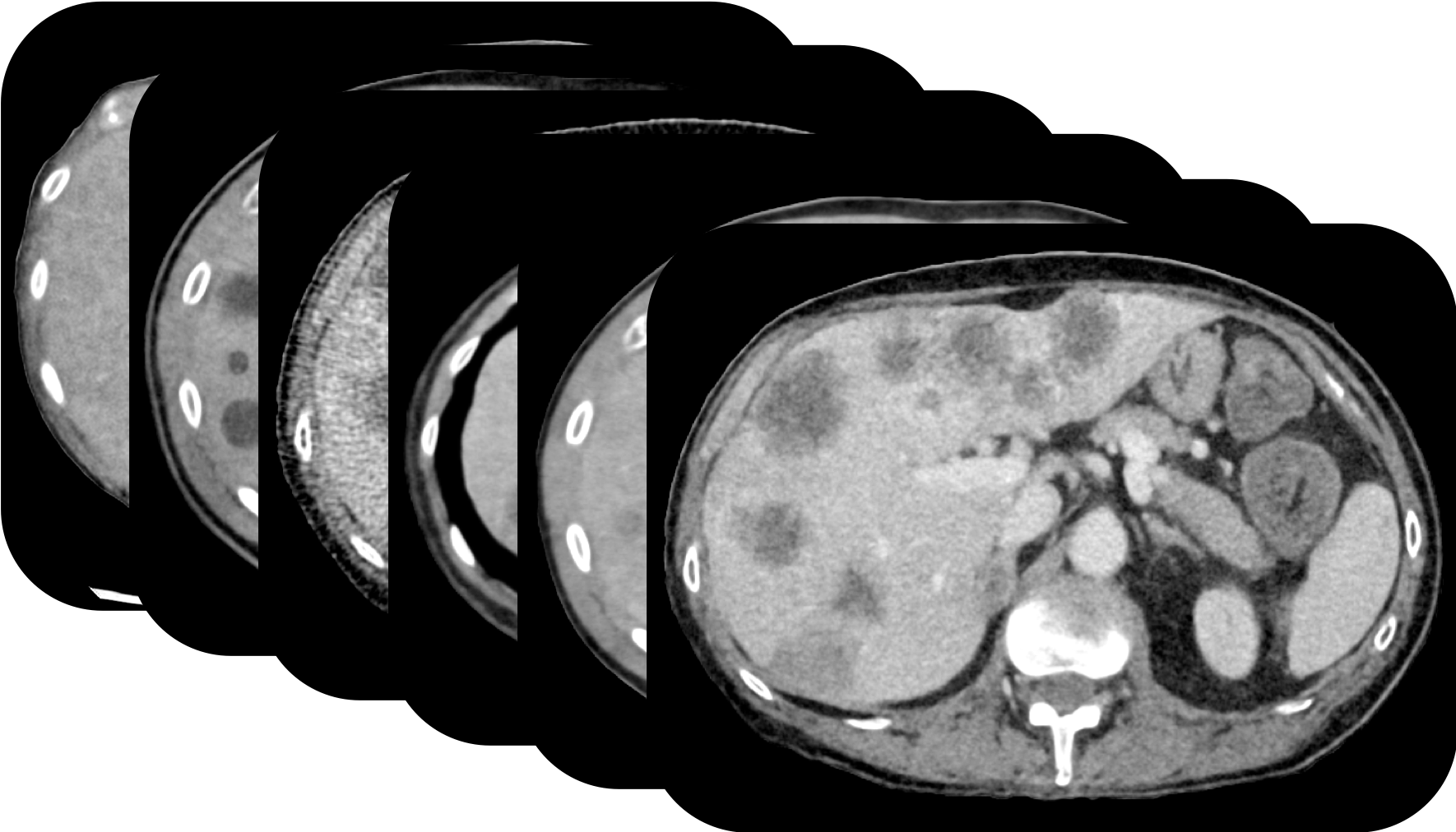 AI Development
Phantom scan data for the development of AI applications.
Our phantoms can be used to generate abundant scan data with full control of anatomy, pathology, dose, imaging technology, and image reconstruction for the training of AI applications.
Real-life scan data can accelerate and improve the development of reliable AI applications for clinical imaging.
Anatomical and pathological detail under various imaging conditions

Inclusion of scarce data on rare pathologies and imaging conditions

AI image quality enhancement and diagnostic AI applications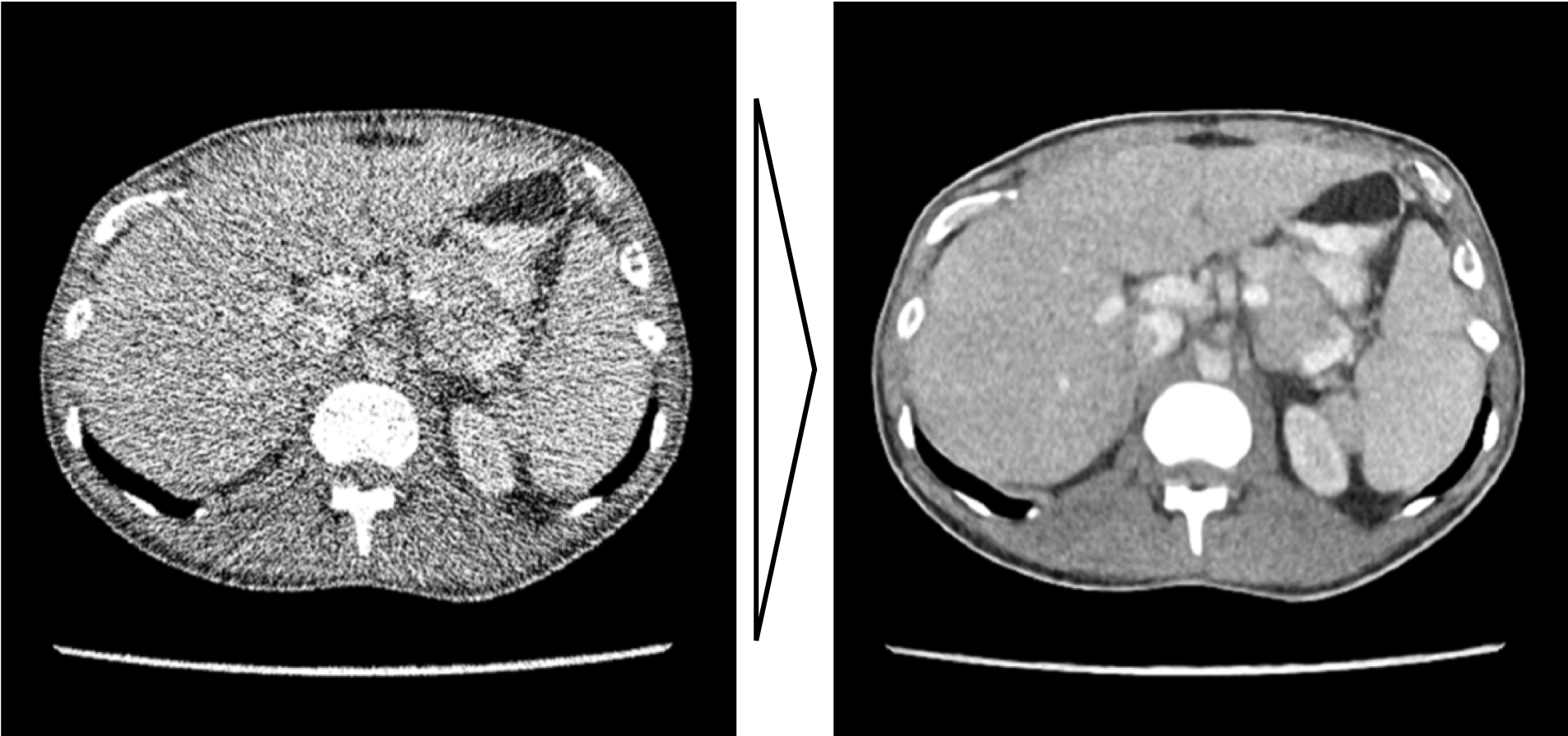 Real phantom images used for AI training
Denoising AI network trained on phantom data
Example of AI trained on phantom data to denoise images.
Contact
We are here to help and answer
any questions you might have.